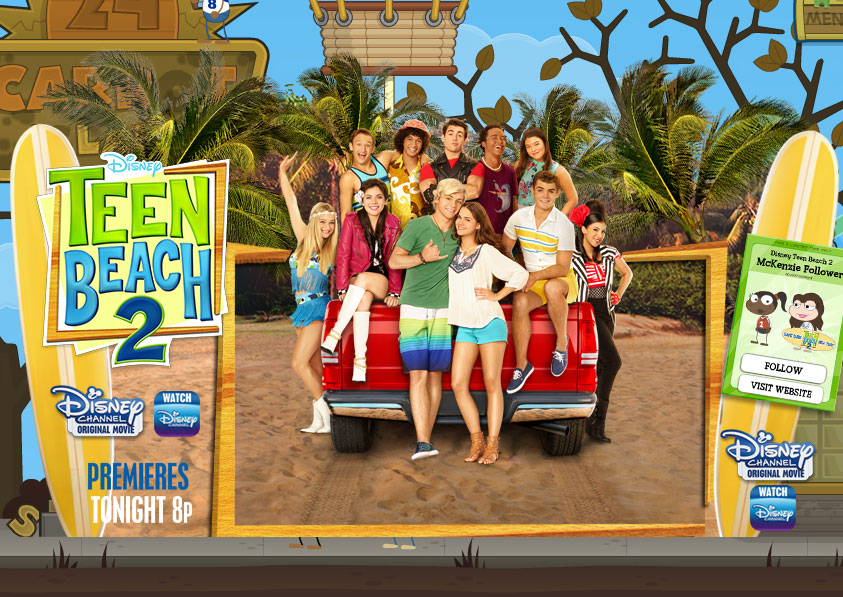 Project: Disney Teen Beach 2
What it's about: An online interactive video unit for the Disney Channel Teen Beach 2 movie event.
What I did: While this looks straight forward, a lot of work had to be done in Photoshop to rearrange the assets to create a nice frame for the streaming video. Likenesses of the two main characters were created in Illustrator for further interaction.
Go back