About Gamecreature
Fun Stuff from the World of a Gaming Geek
Tools of the trade
The process of making art has changed a lot over the years. Here are some of the tools I've used.
Photoshop
Illustrator
Flash
Dreamweaver
HTML
CSS
SHTML
XML
Javascript
JQuery
Ajax
From a very early age, Iíve been drawn to neat stuff. Stuff like cartoons, games, movies, TV shows, science fiction, robots, time travelÖwell the list goes on and on. And Iíve been inspiredÖno, driven to harness some of that and make my own neat stuff.
Neat stuff like my own cartoons, drawings and other silly pictures. Games. Iíve been creating games of all sorts for more than a decade. And then thereís this wonderful thing called the internet. Some days, it seems that the unique things one can do with a website were created just for me.
Iíve put some things here on this site for you to enjoy while youíre here. However, thatís not all that Iíve done or all I can do for you. What can you do for me? I'd love some new opportunities to put my talents to use. And I love to shoot the breeze. So why don't you
drop me a line?
What Have I Done?!
A Partial List of Products I've Worked on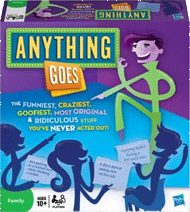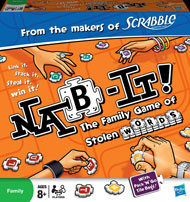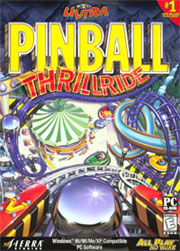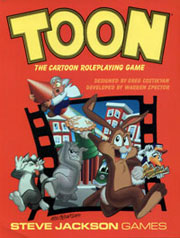 Anything Goes - Hasbro, 2010
Nab-it - Hasbro, 2010
Scrabble Flash - Hasbro, 2010
Scrabble Switch-Up - Hasbro, 2010
Trivial Pursuit Team Play - Hasbro, 2010
Transformers Jenga - Hasbro, 2010
Go, Diego, Go! Safari Rescue - Activision, 2007
Ben 10: Protector of Earth - D3, 2007
Family Guy Video Game - 2K Games, 2006
Charlie and the Chocolate Factory - Global Star, 2005
Leisure Suit Larry: Magna Cum Laude - Vivendi Universal, 2004
3-D Ultra Lionel Train Town Deluxe - Sierra On-Line, 2000
Return of the Incredible Machine: Contraptions - Sierra On-Line, 2000
3-D Ultra Pinball: Thrillride - Sierra On-Line, 1999
3-D Ultra Pinball: Nascar - Sierra On-Line, 1998
3-D Ultra Pinball: The Lost Continent - Sierra On-Line, 1997
3-D Ultra Pinball: Creepnight - Sierra On-Line, 1996
3-D Ultra Pinball - Sierra On-Line, 1996
The Incredible Machine 3 - Sierra On-Line, 1995
Aces of the Deep - Sierra On-Line, 1994
The Incredible Toon Machine - Sierra On-Line, 1994
Betrayal at Krondor - Sierra On-Line, 1993
Ogre Deluxe Edition - Steve Jackson Games
GURPS (Generic Universal Roleplaying System) - Steve Jackson Games
Toon, the Cartoon Roleplaying Game - Steve Jackson Games
Son of Toon - Steve Jackson Games
Toon Silly Stuff - Steve Jackson Games
Toon Strikes Again - Steve Jackson Games
Tooniversal Tour Guide - Steve Jackson Games
Toon Ace Catalog - Steve Jackson Games
Car Wars Deluxe Edition - Steve Jackson Games
Car Wars Supplement, Combat Showcase - Steve Jackson Games
Car Wars Supplement Ė the AADA Vehicle Guide - Steve Jackson Games
Car Wars Supplement Ė the AADA Road Atlas and Survival Guide - Steve Jackson Games
Dueltrack - Steve Jackson Games
Guilty Party Ė Murder on the Casting Couch - Steve Jackson Games
Illuminati Deluxe Edition - Steve Jackson Games
Man to Man - Steve Jackson Games
Mini Car Wars - Steve Jackson Games
Necromancer - Steve Jackson Games
Star Traders - Steve Jackson Games
Uncle Albertís Auto Stop and Gunnery Shop Catalogs - Steve Jackson Games